Admin

Admin


Posts

: 44898


Join date

: 2013-12-04

The North's historic textile mills are disappearing fast despite massive public support against demolition, Historic England said today.
Almost half across Greater Manchester alone have been lost since the 1980s, Salford has lost 66% and Bradford has seen more than 100 fires at historic mills since 2010, said a new report by the public body that champions and protects England's historic places.
But a survey found 90% of respondents in England believe mills are an important part of the nation's heritage, story and character.
And 85% said they do not want to see them demolished or replaced, according to the poll of 2028 adults by YouGov for Historic England.
Catherine Dewar, Historic England's Planning Director in the North West said: "With their ability to accommodate wonderful homes, workplaces and cultural spaces, our historic mill buildings deserve a future and should not be destroyed.
"They helped make us who we are in the north of England and have a profound impact on the physical and cultural landscape.
"Mills have so much to offer in terms of space, character and identity.
"By shining a light on successful regeneration projects, we hope to inspire others to recognise the potential of our former industrial buildings and start a conversation about their future."
A
#252
,000 grant has been given by Historic England to Leigh Spinners mill in Lancashire, one of the last great textile mills to be built in the UK and ripe for redevelopment.
http://www.itv.com/news/granada/2017-11-20/call-for-public-to-support-preservation-of-historic-mills/
Sounds like a great thing to do. Our descendants need to see how we worked in th'olden days.
Sir Bob

Posts

: 6820


Join date

: 2013-12-07

Trubble 't' Mill
Sir Bob

Posts

: 6820


Join date

: 2013-12-07

Anybody ever watch Pebble Mill at One


jo anne

Posts

: 3905


Join date

: 2015-06-04

I used to watch it, Sir Bob.

Leigh Spinners Mill -
@SpinnersMill
:
Be sure to give @GranadaReports a watch tonight to see what we've been doing at
#Leigh
Spinners Mill.
Plans of Leigh Spinner Mill Project's 'biggest step forward' set to be announced -
Leigh Journal
/
Leigh Spinners Mill - FB
Meeting on Mon 27th Nov, 7pm, at Bedford High School
Admin

Admin


Posts

: 44898


Join date

: 2013-12-04

Great piece on NWT.
gaffer

Posts

: 1430


Join date

: 2014-01-22

They had a good under 19's rugby team. I played against them a few times. Their most famous ex player is Georgie Fame.
Kryten

Posts

: 4267


Join date

: 2013-12-04


Location

: Three miles away

jo anne

Posts

: 3905


Join date

: 2015-06-04

[ltr]
Trencherfield Mill
@tfm_engineers
:[/ltr]
[ltr]We're steaming this Sunday (26 Nov) This is the penultimate Steaming Sunday of 2017. This is your second to last chance to see the engine running this year. Don't miss out! Doors open on the sounding of the whistle (12:45). [/ltr]
[ltr]
Trencherfield Mill Steam Engine
[/ltr]
[ltr]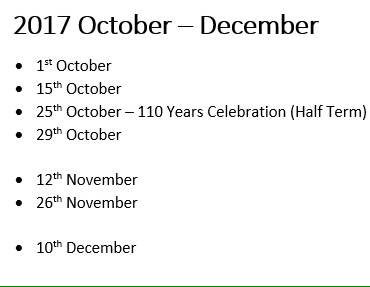 [/ltr]

Permissions in this forum:
You
cannot
reply to topics in this forum