Admin

Admin


Posts

: 48077


Join date

: 2013-12-04

Wiganers queue for eccentric's paintings
David Ward

Mon 15 Nov 1999 02.18 GMT


He wore sandals without socks, which was a daring thing to do in Wigan at the time.
He also sported a cape, goatee beard and long hair, and he painted hundreds of canvasses (including a portrait of Mary Whitehouse with five breasts) in an eccentric artistic life dominated by twin passions: alcohol and his mother.

Almost 300 of the paintings of James Lawrence Isherwood, some wild and brilliant, others dark and sombre, went on sale at the weekend in the function suite of Wigan town hall, with prices ranging from £75 to £1,200.

Many depicted local mills, streets and canals; others showed scenes from Spain, Malta, London; rows of bottles (empty); racehorses; clowns; nudes; and his mother. All had been rescued from the vaults of two banks where they had been gathering dust for 10 years.



Isherwood was born in Wigan, the Lancashire town famous for its pier, rugby league team and mintballs, in 1917 and died there of cancer in 1989. But he would probably have been happier cutting a dash in fin de siècle Paris and knocking round the bars with Toulouse Lautrec and the rest.

"Painting drives me mad but I have to do it," he told friends. "It's the only thing I know."

He was so prolific that he held more than 200 one-man shows in galleries across the country and also set up shop under Boadicea's statue on Westminster Bridge in London and in a layby on the East Lancs road, a busy dual carriageway near his home.

The Prince of Wales bought one of his pictures, as did LS Lowry.

Isherwood also achieved some critical recognition: the Daily Herald found him "compassionate, gifted and dedicated" in 1962 and the Guardian called him "a great and uncompromising artist" in 1975.

"He really thought he was good," said his sister-in-law, Molly Isherwood, who organised the sale. "He had this conviction that he was a true artist - and he certainly had the temperament. He could be very kind and charm the birds off the trees. But he could also be absolutely awful, vitriolic."

He married and took his bride to live with his mother, Lily, in the family's semi detached home in Wigan Lane.

But the new Mrs Isherwood, intimidated by her mother-in-law, ran away within a year.

Mother (who liked her gin) and son (who preferred Scotch) lived together in unrepentant squalor.

"They wouldn't get up until mid-afternoon," recalled Geoffrey Shryhane, a Wigan journalist who knew Isherwood well and has 70 of his pictures.

"He wouldn't answer the door so if I was going to see him I used to send a telegram to say when I would arrive."

Lily was Isherwood's inspiration and he painted her many times, often as a Lancashire madonna. "If she liked a picture, he would put an 'L' on the back and never sell it," said Mr Shryhane.

"When Lily died in 1973, he was really stressed," added Mrs Isherwood. "He seemed to go a bit wild because she had kept a very tight rein on him."

In the late 1970s, he left Wigan and for a time relished the brilliant light of the Mediterranean, spending time in Malta and Torremolinos in Spain. But he came home to open a gallery in his own house, which was wrecked by a fire in 1983.

"The prices of the pictures are very reasonable," said Mrs Isherwood. "His wish was that the people of Wigan should buy them and appreciate them ... He wanted people to know there had been a genius in their town."

On Saturday Wiganers queued round the block as they waited for the sale to begin. All but 30 of the paintings were sold.


https://www.theguardian.com/uk/1999/nov/15/davidward

Did any WReject buy one of Isherwoods paintings?
maureen

Posts

: 4120


Join date

: 2014-07-28


Location

: Wigan

I bought one of his prints..BUT I wish I'd bought one of his paintings now.
Joseph

Posts

: 13630


Join date

: 2013-12-05


Location

: On't Petty

I've never rated him as an artist really.
Admin

Admin


Posts

: 48077


Join date

: 2013-12-04

This isn't something I'd want to spend £2000 on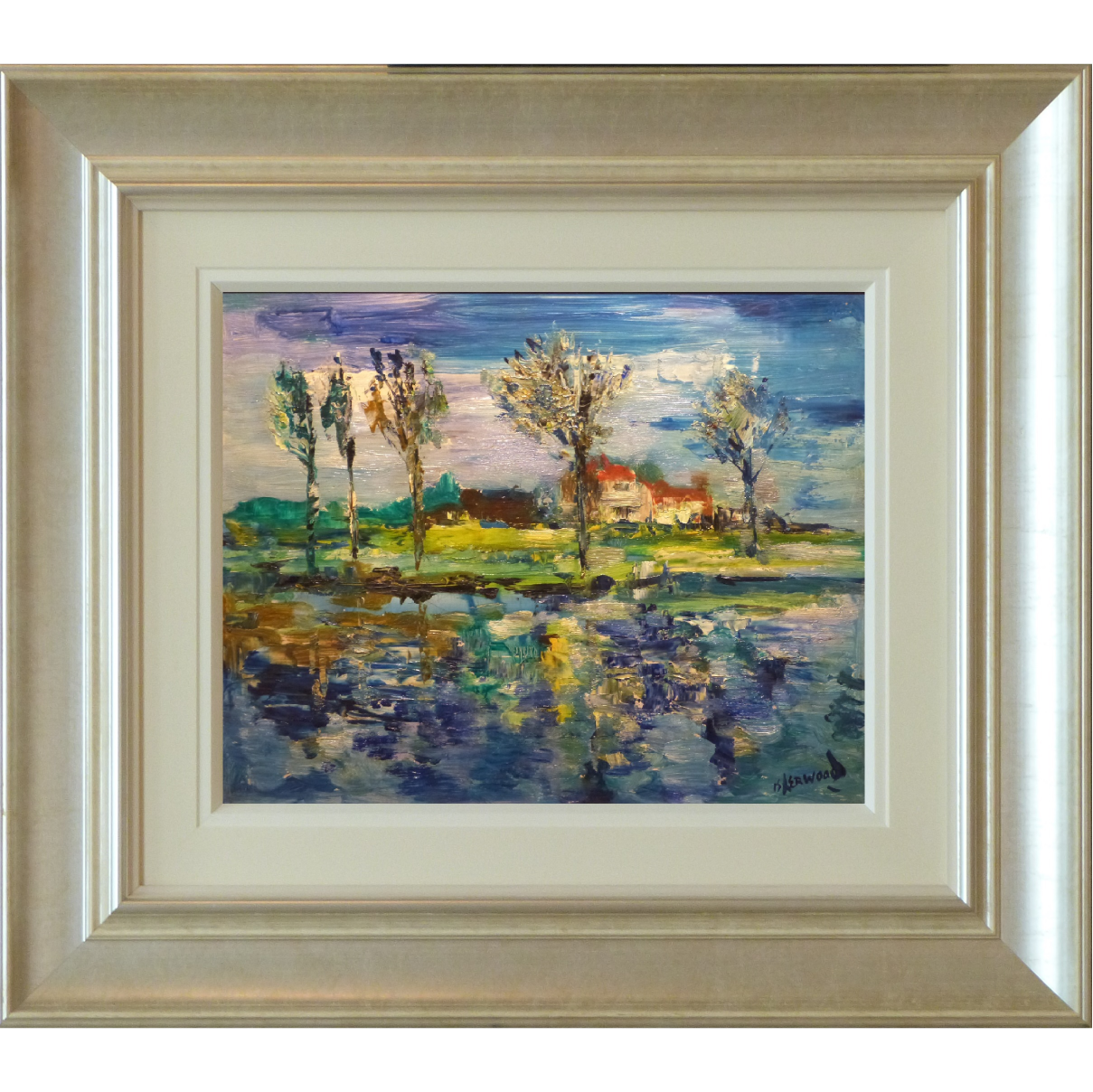 Guest

Guest

His life story


http://www.artbyisherwood.co.uk/isherwood%E2%80%99s-story/
Permissions in this forum:
You
cannot
reply to topics in this forum