Guest

Guest

on Tue Oct 23 2018, 13:59
Guest

Guest

on Tue Oct 23 2018, 15:05
That's brilliant
I've naughtily nicked the pic: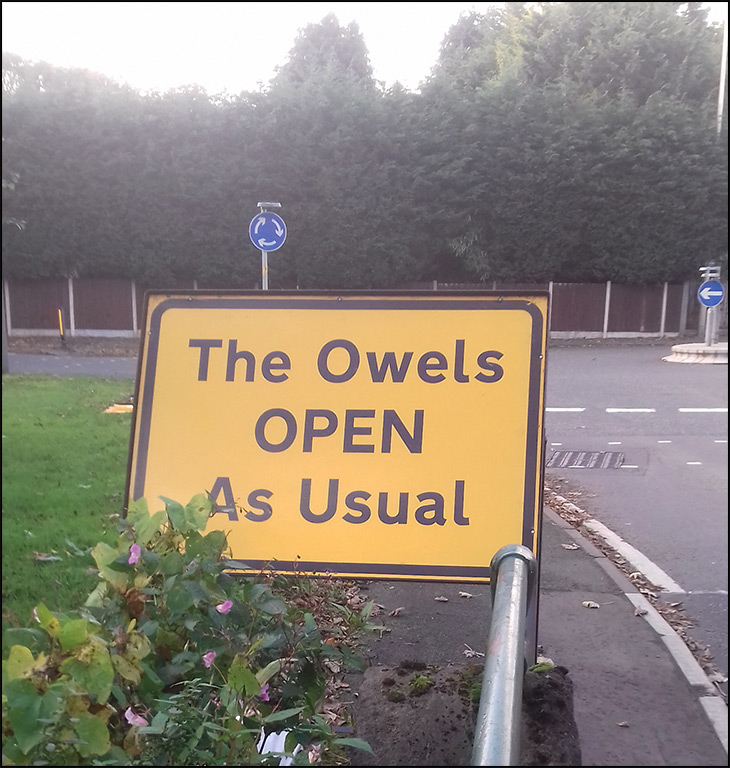 WW Photo-a-Day hOWELer by Ian Hulme
Guest

Guest

on Tue Oct 23 2018, 15:15
Do you think they've been going through a bad spell?
Witch reminds me ... The Coven has reopened in its new home today - The Old Courts
Temeluchus

Posts

: 6675


Join date

: 2014-01-10

on Tue Oct 23 2018, 15:17
Saw one at Standish crossroads on Saturday, spelled the same.
Guest

Guest

on Tue Oct 23 2018, 15:48
The extra 'e's may be those missing from signs on a roundabout in Lower Ince:
networkmanagment@wigan.gov.uk
Guest

Guest

on Tue Oct 23 2018, 15:55
Hahaha, I drove past it today too, never noticed
Permissions in this forum:
You
cannot
reply to topics in this forum