Admin

Admin


Posts

: 48085


Join date

: 2013-12-04

on Wed Jun 19 2019, 19:36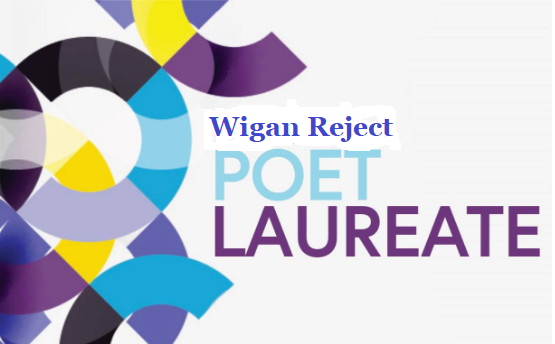 Goes to Moodysue. for her lovely poem entitled
The Whispering Willow
Whispers loud and whispers clear
I find you not, though you are near
Hither thither back and forth
In search of the Willow tree
Barefooted through the forest Night
Through soil and twigs and stone's
I follow the whisper of the willow tree
Come forth! come forth! come forth!
The moonbeam's subtle light is shone
Upon the crispy ground
The Willow Tree it whispers still
Walk On! Walk On! Walk On!
The Faerie grove is just ahead
I see the nymphs at play
There before me whispering still
This Way! This Way! This Way!
Through forest thick and undergrowth
I set my spirit free
My whispering friend doth beckon me
My whispering Willow Tree.
Many thanks to all who contributed
Guest

Guest

on Wed Jun 19 2019, 20:40
Good. Well done, Sue. A deserved win.
Guest

Guest

on Wed Jun 19 2019, 20:45
Yay, lovely poem, well done MoodySue.
Guest

Guest

on Wed Jun 19 2019, 21:00
Smashing poem Sue. Well done. Deserved win
Admin

Admin


Posts

: 48085


Join date

: 2013-12-04

on Wed Jun 19 2019, 21:20
A special mention to our resident notreets

Oaplum  Wigan Rejects Roving Reporter

I'm not the best writer,and that is a fact,
I never writ nothin' at school
But I'll have a do, to get in the act,
cos some of my poems are cool

I'll make this a quickie,to set us the pace
cos a bloke needs to set up his camp
he does't jump to it, with vigor and pace
he has to put oil in his lamp,

Dickypoos

I can no longer tie my shoes ,
my nose dribbles without me knowing .
I walk into another room ,
without me knowing why I'm going .

I cannot read without my specks,
I shout out loud at my tele .
my arms have now got baggy skin ,
and I've got wrinkles on my belly .

My six pack is now a party can ,
I cannot hold my booze .
My hair is not as it used to be ,
I've got Velcro on my shoes .

I've always got some ache or pain ,
Leperacy a cough or cold .
But I see my grand daughter every day ,
God I love this growing old

And the lovely Vixen

There once was a young man called Derf
Who spent all his time digging earth
Both him and his pals
Repairing lovely canals
To give all the barges a berth.
dickypoos

Posts

: 1536


Join date

: 2014-07-11


Age

: 71


Location

: Myass sis -on- Fire . Mid Wales

on Thu Jun 20 2019, 08:55
Well done Su , a proper poem , well deserved , also well done to the rest who contributed , liked every word I read .
Permissions in this forum:
You
cannot
reply to topics in this forum